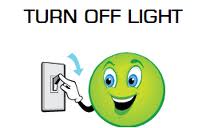 August 31st has now come and gone, and it's time for CLEAR dealers to turn out the lights.  Or change brands as the case may be.
We will be soon removing the CLEAR logo from this website and changing our reference to CLEAR as a "former authorized dealer."   This is required by CLEAR.
We are now officially out of stock of any and all CLEAR modems, as our last USB modem found a new home today at a local Doctor's office.
CLEAR's website no longer sells any  modems direct, but refers visitors to Sprint's website, where you can't buy any home modems or CLEAR services.  I haven't yet tried calling CLEAR's 888-888-3113 Customer Service number to see if I could buy a modem or activate one from a local dealer like CLEAR promised to allow.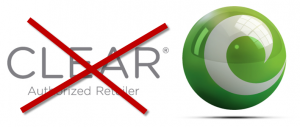 Many of the CLEAR dealers in San Antonio, those with brick & mortar locations,  have jumped on the Metro PCS or T-Mobile bandwagon for a new income stream.  Since Wimaxsatx has never had a fixed store location, operating as a web based and mobile CLEAR dealer since the very beginning, that's not a viable option for us.
We will continue to offer our line of external antennas for CLEAR products, as well as NetZero and Virgin Mobile, where ever they offer products we can easily attach external antennas to them. We've reverted back to offering on-site computer consulting services for both Windows PC and Mac operating system platforms in the San Antonio metro area, plus offering website hosting and design services, just like we've done since 1995.
We can be reached at lee@wimaxsatx.com or by calling 210-771-7075 (voice/text okay). Please leave a message if you reach voice mail, or send us a text message, if you want a returned call.
Permalink Comments off