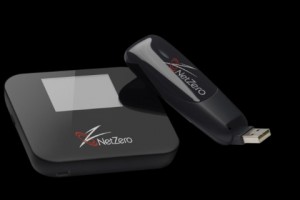 Yes, that's right, we have the external modems you need for your NetZero 4G modem! Both the USB and the Hotspot modems are the same as those previously sold by CLEAR 4G Wimax, thus the antennas we sold for those devices, will still work on the NetZero 4G devices as well.
In fact NetZero's 4G Stick is identical to the Clear 4G Mobile USB modem (manufactured by Ubee), and its 4G Hotspot is the same as the Clear Spot Apollo (manufactured by Gemtek). See photo on right.
To order, simply click on the links on the right for the Apollo Clearspot, or choose the Apollo Clearspot from the menu above.  Any of our 4 antennas will work with these devices!
Contact us via email at lee@wimaxsatx.com or call / text us during normal business hours (we're in the Central Time Zone) to get more information.  Ordering online is safe and secure, using Paypal, or we can accept credit card payments over the phone.